It all starts with a scan and the sound of a little heartbeat. Over the next few months, there will be baby shopping, baby name selection, and even preparing a room for the little one. When the baby comes, the days will be filled with feedings, snuggles, diaper changes, and little sleep. These moments are priceless, especially for a new mom. It is so easy to forget some of these precious maternity moments.
All moms are superheroes, and Mother's day is a great opportunity to show them how much you appreciate them. It can be difficult to find a gift for a mom on Mother's Day. Most gifts are often curated for newborns and older kids alone. I have done some research and came up with some of the best gift ideas for all mommies on Mother's Day. Read on to learn about them.
A Motherhood Photography Session
This is one of the best gifts for a mom and her baby. The first years after birth often fly by quickly, and you may not have enough time to capture these moments. A motherhood photography session allows you to capture these precious moments and keep them with you for a lifetime.
Motherhood photography sessions also strengthen the bond between a mother and her child. Sometimes, after a stressful birth and the first few days of the baby's life, it can be difficult to bond with the baby. A beautiful photoshoot at sunset can give you something to remember those precious moments by.
Also, they help preserve memories for the child, so when they are all grown up, they can look at them and remember the bond they shared with their mother. Photography sessions like these are meant to capture each mother and child in a unique way. Each session is unique for each person.
It is possible to take photos by yourself, but this can prove difficult if you are not skilled in newborn photography. An expert newborn photographer knows how to wrap your baby gently and keep them still long enough to get the best shots. They also offer tips on the best position for the mom to get good shots. The same applies to energetic toddlers and older kids. A photographer can embrace chaos and find the essence of every child in each picture.
Aside from preparing the baby for the photograph, the photographer can help you choose the perfect setting for the photo as well as other accessories to customise the experience for you and your child. They provide a preparation guide with different colour schemes and ideas, and you can choose one that fits or customise your own. If you have any ideas, you can share them as well.
A motherhood photography session is ideal because the photos come in high quality. Photographers use state-of-the-art equipment and natural lighting to produce amazing photographs that capture the moment thoroughly. Photographers are passionate about creating lifelong memories, and this is why they ensure that the end result is nothing short of perfection.
A photography session is also for moms and their kids no matter their age. They can make it a tradition to take pictures together every Mother's Day to celebrate their bond.
For more information about my motherhood photography sessions, please click here.
Here are some examples of a recent motherhood photography session in West Sussex: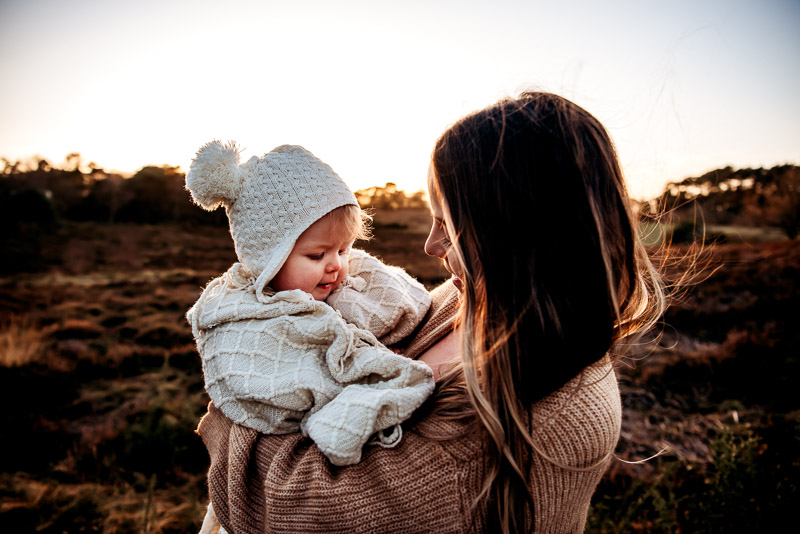 Foot Spa
After childbirth, the new mom may be feeling tired or stressed. Some moms experience swollen and puffy feet in the later stages of their pregnancy. A foot spa is a thoughtful gift to consider alongside a motherhood photography session. It is portable and can be used indoors, so the new mom doesn't need to leave the house to enjoy a foot pampering session. The foot spa can help relieve the soreness in the new mom's feet, helping her sleep better at night.
A foot spa also reduces the swelling from pregnancy because it improves blood circulation. It also relieves headaches and migraines and reduces anxiety and depression. A foot spa is an excellent gift for all moms.
A Weighted Blanket
Many moms don't get a lot of sleep from nursing all night, healing from childbirth or taking care of their toddler. A nice and considerate gift for them would be something that helps them sleep better. This is where a weighted blanket comes in. It allows moms to rest and rejuvenate so they can spend more time with their little ones.
Weighted blankets are perfect for moms because they not only smooth any anxiety they may have but help them get a restful sleep. Some are filled with glass beads that help provide comfort to moms. The blanket may also help regulate body temperature.
Memory Foam and Massager
Labour and childbirth can sometimes be stressful and traumatic. This is why many new moms experience lots of aches and pains when the baby comes. Some suffer from lower back pain, muscle soreness, and even pain in their feet. You can consider getting a two-in-one massager and memory foam. This tool can help new moms relax. The massager helps stretch the back and other parts of the body that are sore from pregnancy.
It can also help relax tense and tired muscles, improve circulation, relieve stress, and alleviate fatigue. This device is often portable, so the new mom can use it in the comfort of her home. If a mom is having trouble sleeping, this massager with memory foam is an excellent gift as well.
Please note, these are not adverts or in any way affiliated with any of the above-linked brands.
Conclusion
Childbirth is an amazing experience. However, time flies so quickly after the baby comes, and it is necessary to document the beautiful moments because they will last a lifetime. A motherhood photography session makes it possible to capture such moments. This is a perfect Mother's Day gift for new moms and their little ones. It will allow new moms to bond with their babies and have pieces of the day to remember the moment.
As the child grows, this beautiful gift remains relevant. Both mother and child could benefit from this yearly tradition. You can also give other thoughtful gifts like a foot spa, a weighted blanket, memory foam, and a massager alongside a motherhood photography session. While the photography session helps new mothers and their children create lifelong memories, the other gifts provide temporary comfort to the mother.
Please feel free to add any other ideas you have for Mother's Day gifts and I will add them to the list!